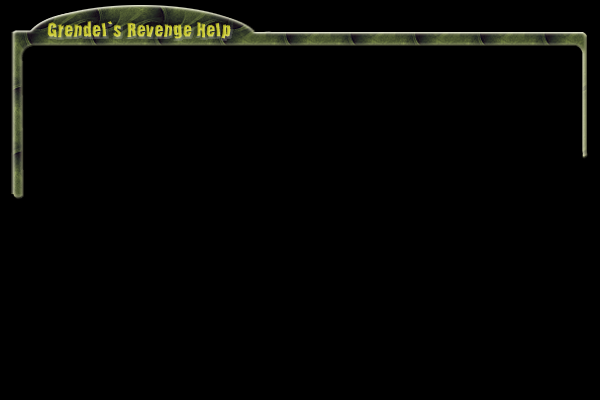 Getting Started
Here are some commonly-used commands to get you going:
say <text> or "<text> -- Used to talk to someone.

If George typed "Hi, everyone would see: George says, "Hi."

emote<text> or :<text> Used to 'emote' (an emote allows a person to perform actions and refer to him or herself in the third person).

If George typed :smiles happily, tipping his hat, everyone would see: George smiles happily tipping his hat.

@commands -- Displays a list of commands available to you.
look -- Examine your character's surroundings.
logout -- Logs you off of the sytem from wherever you are.
proclaim <text> -- Displays a message to the system administrators
who -- Displays a list of users currently online
stats -- Brings up a pop up window that shows your monster's various statistics
@report -- Use this command to display a pop up window through to report bugs and problems with other players that require GM assistance.
@request -- Use this command to ask anything, except bugs or discipline issues, to which you would like a response.
@feedback -- Use this command to primarily to let you share information or opinions with the staff. Generally, these will not be replied to.
If you get a notice that you have mail in response to a bug @report or @request, you can check the mail on your self by typing "@mail on me". And read the mail by typing "@read #" (where # is the number of the message).
Movement is handled in several different ways:
By using the cardinal directions: N, S, E, W, NE, NW, SE, SW, U(p), D(own)
By interacting directly with a portal (like a door, archway, or stairs): Go <portal> or <direction> and you will go through the portal.
You can also click on the lit navigational compass points on the map to move around.
Some other helpful links:
| | |
| --- | --- |
| Combat | Covers information about fighting and battling opponents |
| Item Manipulation | Information regarding getting, wearing, trading and managing items |
| Social Interaction | Information regarding advanced communication with other players |
| Environment | Information about how you can interact with the world around you |
| Movement | More detailed information on how to get around the gameworld |
| Game Mechanics | Information about the various aspecs of Grendel's Revenge |
---
General Mechanics | Getting Started | Commands | Credits | Backstory | Guidelines | Overview | Abilities | StoryPoints


Home
|
Help Summary
Copyright ©1996-2002, Worlds Apart Productions, LLC