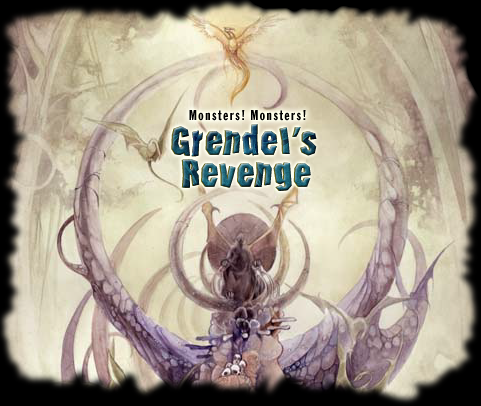 If you need to manually log in, or you wish to review your account details,you may do so here. Please note that Grendel's Revenge is under maintenance as it moves to its new home; please do not create or pay for an account at this time, other than for testing purposes.
Standard play is on the Orchil client for the best experience on modern browsers.
If you prefer using the Alice client (using Microsoft Internet Explorer running on Windows) or the Zealotry add-on (using PaleMoon or another browser that supports old-style Firefox addons), you try the Old Launcher.
The help systems for Grendel's Revenge are available for your browsing.
Check out who Grendel has chosen as his favorites!
If you've already got a character in Grendel's Revenge and would like to delete it and create a new character, you may delete that character by visiting this page. If you have a paid account, you may create an additional character by visiting this page.